David Beckham's plans of establishing his MLS expansion team is edging closer and closer with more obstacles being overcome.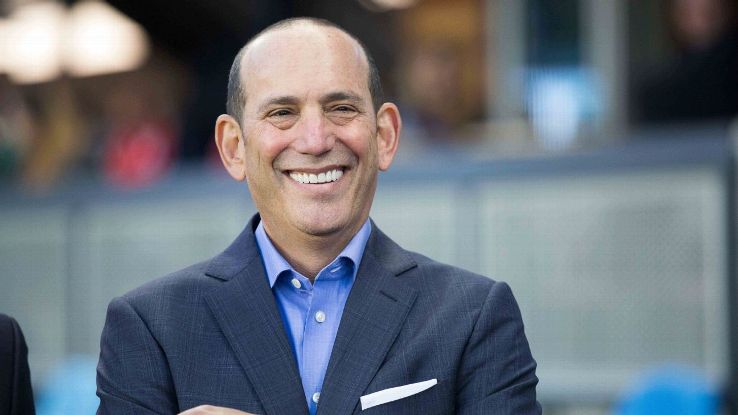 A few months ago, the location of his upcoming club had not even been completed and later on, the expansion team had to be approved but as each day passes by, more steps are being done towards the completion of this huge project.
Read More »
David Beckham and his ownership group are set to receive the green light to move forward with their stadium plans for the new MLS franchise, according to reports.

The group is proposing to construct a 25-000 seat stadium in downtown Miami.
Read More »
French side Bordeaux seem to be on the path of revival after slumping following their 2009 Ligue 1 title win.

Twenty-year old Brazilian attacking star Malcolm has been crucial to their campaign alongside rave of the moment ValentinVada.
Read More »
England soccer legend David Beckham has caused serious uproar online after he posted on social media profiles on Instagram and Facebook about a visit to Hong Kong.

The former Real Madrid midfielder claimed to have enjoyed "great 48 hours in China," despite the nation being part of China.
Read More »
EPL giant Tottenham Hotspur on Wednesday put a stop to Chelsea's sprint to a record equalling 14-games winning streak.

In what seemed like a poetic ending given that the Blues' run started after a defeat in North London – as they fell to Arsenal at the Emirates – and came to an end in the same city albeit different ground, this time at White Hart Lane.
Read More »
Steven Gerrard has hung up his playing boots after having made over 700 appearances for Liverpool and won 9 pieces of silverware including the UEFA Champions League as well as many other major trophies.

Read More »
David Beckham's planned MLS team in Miami, which the league has maintained could debut in 2018 and may not arrive until 2019 according to the report from SI.com.
The former Manchester United player and his partners still have not finalized an agreement for a proposed stadium in Miami's Overtown neighborhood, and the group is also still bargaining with an additional investor.
Read More »
Former England star David Beckham feels that Wayne Rooney showed a retired from England duty only when he has nothing to give to the national team.

Read More »
Former Manchester United midfielder David Beckham has stated that Jose Mourinho will be a success at Manchester United.
He said that it was a great move by his former club, and he expects the Portuguese manager to deliver the goods.
Read More »
Former Real Madrid and Manchester United player says he does not support the decision to exit the European Union, as the referendum result advises.
The former England captain, who played his best while at the Red Devils under Sir Alex Ferguson before his move to Spain to play for Real Madrid, claims his experience playing internationally made him appreciate European culture.
He says he wants his children to grow up and facing the problems of the World together and not alone. He claimed his spell at Read More »