https://pbs.twimg.com/media/DYEZntKU0AAW_Dj.jpg
New York City FC (NYCFC) have been dealt a big injury blow to one of their best players. New York City defender Anton Tinnerholm is set for a lengthy spell on the sidelines after he suffered a serious injury during the Eastern Conference matchup with Nashville SC on Sunday.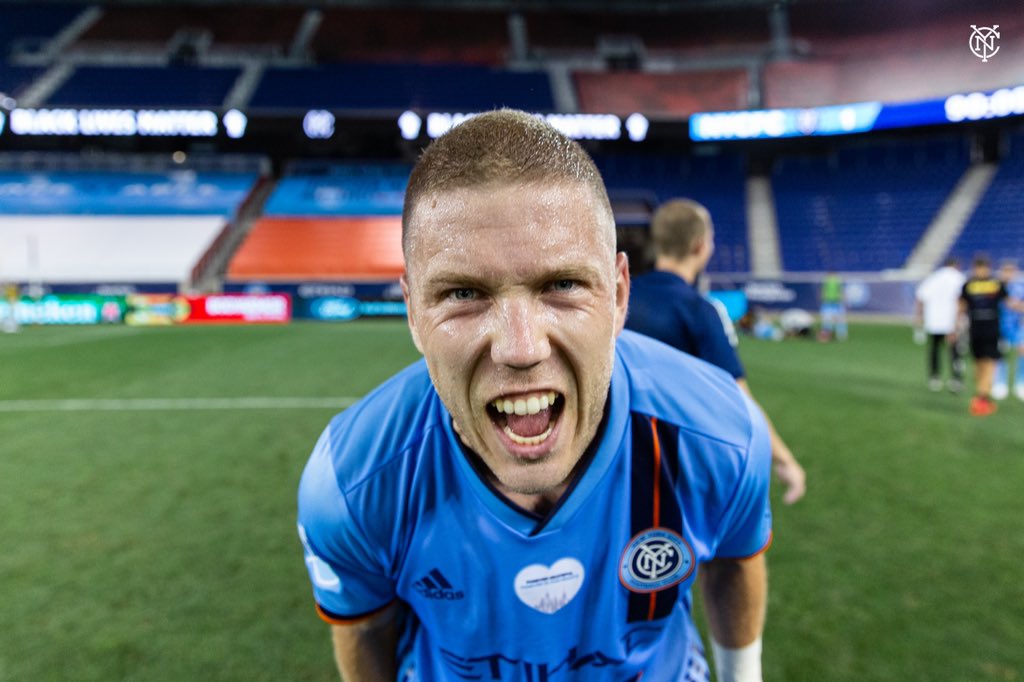 Tinnerholm was subbed off on 33 minutes during the MLS football clash which ended in a goalless draw. The New York City right-back suffered a serious non-contact injury which was later detected to be a big issue with his Achilles tendon.
In a statement made public by New York City FC, it was revealed that the 2017 Swedish top flight Defender of the Year has suffered a serious injury just as a lot of New York City fans had feared. Tinnerholm tore his ACL and will have to undergo surgery to repair the tendon and begin his rehabilitation process afterwards.
New York City has been handed a major blow as Tinnerholm won't be available for the remainder of the 2021 MLS football season though a time frame for the injury has not been set. The 30-year-old won't be seen in a New York City shirt until next year at least.
Tinnerholm was a constant for New York City manager Ronny Delia on the right side of defence before his injury. He was the only ever-present in the New York City defence as the personnel for the other defensive positions changed frequently based on injuries and suspensions. Tinnerholm has been a constant in the New York defence to the extent that backup right-back Tayvor Gray has been restricted to a handful of appearances this season. The 2019 homegrown signing for New York City and the member of the United States of America (USA) team for the 2019 u-17 FIFA World Cup tournament has been restricted to just five games this season.